About
Oxford Neurology Clinic
The health care providers and staff at the Oxford Neurology Clinic aim to provide expert care to patients suffering from diseases of the nervous system.
Mission Statement
Oxford Neurology Clinic is dedicated to providing outstanding patient-centered care to our patients, their families, and the community while also delivering the highest level of service. We have compassion and concern for the dignity of each life affected by a neurological illness. We also are committed to the concept of teamwork with the physicians and families involved in the care of every patient.
Services
Neurologists treat conditions affecting the brain, spinal cord, peripheral nerves and muscle. Parkinson's disease, headaches, stroke, sleep disorders, multiple sclerosis, epilepsy and peripheral neuropathy are only a few of the diseases that we evaluate and treat in our clinic. For more information about some of the many services we provide, please visit the Services page.
History
Oxford Neurology Clinic has served Oxford, MS and its surrounding areas for the past years. Our new facility, located at 2908 South Lamar Boulevard, was completed in 2014 and has allowed us to better serve our patients and experience tremendous growth. We look forward to continued growth and serving the Oxford area for many years to come.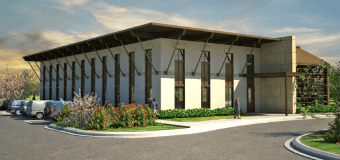 Clinic Hours
Monday - Friday

8AM - 4PM

Saturday

Closed

Sunday

Closed
Get in touch
If you have a medical emergency seek help immediately. Dial 911 and/or visit the nearest hospital.
Contact Us
Contact Oxford Neurology Clinic
(662) 281-0112